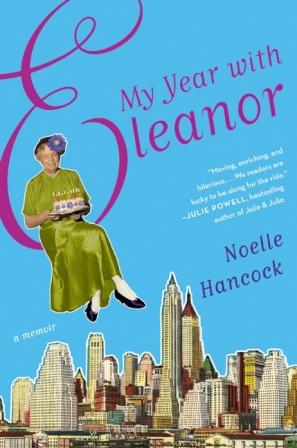 Summer is almost upon us, but why stock up on James Patterson for your beach trip when you could DISCOVER two fresh new voices?? Whether you're in the mood for an entrancing, poignant love story or a hilarious and inspiring memoir, we've got the skinny on what's happening in the exciting world of debut summer lit!
This week has seen lots of well-deserved coverage for the debut novel VACLAV & LENA, by Haley Tanner, and for the debut memoir MY YEAR WITH ELEANOR, by Noelle Hancock. Coincidentally, both of these women are far too young to be the accomplished storytellers that they are, and their fresh perspectives will startle you into laughter, or stun you into contemplative silence (depending on the page).
But the books are distinctly different. VACLAV & LENA, published to a rave New York Times Review earlier this week, follows two Russian immigrants as they navigate ESL and a planned career in magic, growing up in Brighton Beach, Brooklyn. A sudden separation wrenches the young lovebirds apart, until they are reunited as teens many years later. In dazzling, captivating prose, Haley Tanner delivers the love story into which we'd all want to insert ourselves.
In MY YEAR WITH ELEANOR, Noelle Hancock invites us to spend a year (the one prior to her 30th birthday) with her as she confronts a different fear each day, following her immediate, guttural response to an Eleanor Roosevelt quote, "Do one thing every day that scares you." This isn't just shark cage diving and fighter piloting (although delightfully, we DO get those vicarious thrills as well), it's also interviewing her ex-boyfriends about what went wrong, subjecting herself to Stand-Up comedy (the fear she says was the most daunting by far), and even working for a week in a funeral home. A former blogger and columnist, Noelle intersperses hilarious quips with breathtaking insight in the prose of this fresh debut. Check her out on The Today Show!
…And go buy both of these terrific books (hardcover please)!